Easy Robots was established to help business owners change their business for the better. We want not only to provide modern automation solutions, but also to enable you to implement completely new standards of your activities. All this so that you can achieve your business goals and customer expectations even more effectively. We provide the latest technologies that change not only the approach to work, but also life.
We offer a wide range of innovative industrial robots for applications in many industries, robotic CNC, welding and palletizing stations. Our assortment includes devices with various parameters and functions, which we will adjust individually to your needs and goals.
We are not afraid of the most daring and innovative solutions. Therefore, as the only Polish manufacturer, we offer 6-axis manipulators and provide comprehensive services in the field of production automation and robotization. Our devices are multifunctional and have a wide range of applications.

Comprehensive production and assembly facilities
equipped with the latest devices and a research laboratory guarantee the quality of Easy Robots robots. By betting on us, you choose an automated future for your enterprise.
For all companies that need changes. And for those whose potential can be unleashed by cutting-edge technologies that change the view on both work and everyday life. We offer solutions for many industries, adapting them to the needs of small, medium and large enterprises. Easy Robots is a company strongly focused on providing advanced technological solutions that will prove useful wherever it is necessary to increase the comfort of work, and even completely replace people in routine, heavy work. The 21st century offers a lot of opportunities in which we will help you take advantage of.
In line with the global trends of industry 4.0, we have the latest generation production technologies and we care for both modern design that immediately attracts the attention of recipients and functionality. We create for manufacturers searching for solutions that increase efficiency and improve the quality of production.
It all makes, that we help in improving safety, standardization of work methods and increase the cost-effectiveness of operations. We also provide affordable prices, as you will find out when starting cooperation with our company.
By using Easy Robots technology, you will achieve a return on investment that will help you successfully compete with the largest companies in the industry. And in a relatively short time!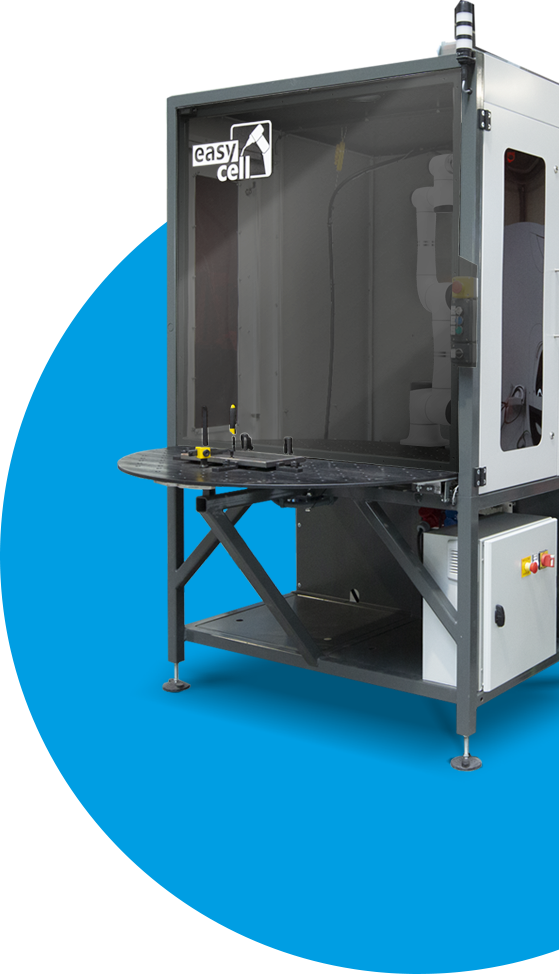 Innovative and proven solutions

Professional advice and consultation

Necessary knowledge and training


Remote service and assistance

Availability of spare parts

Necessary software modifications